The Consortium's first one-day conference was held in Galeri, Caernarfon on Tuesday 30 June 2015. The attendance was excellent with representatives from all our partner organisations present.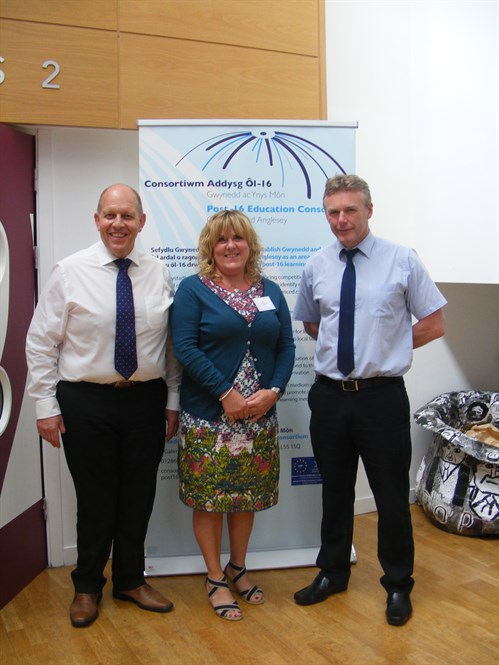 The presentations made by leading organisations in their fields were interesting and enlightening, especially those in relation to digital learning. These included Sgiliaith who won a Beacon award for its innovative work in this field in 2013, and Tute, a bilingual company that is vigorously driving forward the e-learning agenda.  There was also an excellent presentation from the Coleg Cymraeg Cenedlaethol on the Welsh language in education and the outstanding opportunities which are available for young people who study through the medium of Welsh.

The highlight of the morning was the dynamic and animated presentation made by Julian Appleyard, Head of Rochdale Sixth Form College, on how he installed monitoring systems with impressive results for learners in his establishment. He shared his experiences with the audience on how putting stringent monitoring and tracking measures in place has contributed to undisputed success and remarkable results for Rochdale Sixth Form College.